Welcome to CCM!
Next meeting time and location : Tuesday, month/date, (time) at location.
Thank you Dr. Hayes-Bautista (our wonderful advisor) for delivering such an inspiring and motivating speech to our members. We will always carry with us Dr. Hayes's philosophy of the centrality of 'Vision and Voice' in accomplishing our goals and creating a future that we can truly find intrinsic meaning in. Realizing that these two are inseparable and incredibly challenging to embody at
once is only the first step to planning our future. Remember though that you are not alone in achieving your 'Vision and Voice'. You have resources at your disposal, including CCM familia and Dr. Hayes-Bautista, who kindly offered to speak to any of us at his office hours regarding our aspirations and goals. Experience, wisdom and social support can be incredibly enlightening!
Follow CCM on our socials! Instagram/SnapChat/Facebook: @ccmbruins!
Membership Links

If you share our commitment to the underserved, we strongly encourage you to become a CCM member.

If you filled out a membership application and provided the last 5 digits of your UID
---
---
Copyright © 2018 Chicanos/Latinos for Community Medicine at UCLA | Maintained by Outreach
Powered by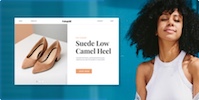 Create your own unique website with customizable templates.