Welcome to CCM!
Next meeting time and location : Tuesday, November 20, 6pm-7pm at Kinsey Hall 1200B.
Happy Week 8 CCMers !

Thank you to everyone who joined us last week and to our speaker Dr. Luis H. Macias for coming down to UCLA. We hope to see you all at our next general meeting in Kinsey Hall 1200B at 6:00 pm, Tuesday, November 20th. CCM is excited to welcome Dr. Satiro De Oliveira.

Dr. Satiro De Oliveira has been working for many years fighting pediatric cancer, having started his career in Brazil working at a hospital exclusively dedicated to the treatment of children with cancer and blood diseases. After two years of full-time clinical work, De Oliveira realized that the cure of pediatric cancer only will come from continuous research, and decided to restart his career in the United States as a physician scientist.

We hope to see you all there and good luck with any pending exams!
Happy Thanksgiving to all!
Enjoy a very well deserve Thanksgiving break (:
Follow CCM on our socials! Instagram/SnapChat/Facebook: @ccmbruins!
Membership Links

If you share our commitment to the underserved, we strongly encourage you to become a CCM member.

If you filled out a membership application and provided the last 5 digits of your UID
---
---
Copyright © 2018 Chicanos/Latinos for Community Medicine at UCLA | Maintained by Outreach
Powered by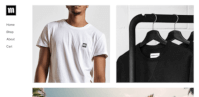 Create your own unique website with customizable templates.